Daniel Radcliffe Inspired Equus Miniature

Horse Head Mask Jewelry

(A Barge Sisters Fundraising Project for Demelza House)

Website by Sandicrafts, ©2008

The London production of the revival of Equus and Daniel Radcliffe's excellent portrayal of Alan Strang have inspired me to create from polymer clay these small wearable horse head sculptures.  Each has been cut, shaped and handcrafted and then polished to a satiny luster.  Like the play in London, these have been an ongoing work in progress with small design changes.  I started this project in Feb. of 2008 and will close it in Feb. of 2009, with the proceeds going to Demelza House, a children's hospice in England and the charity of choice of Daniel Radcliffe.  My hope is that many going to see the Broadway play that will open in Sept.  2008 and close in Feb. 2009, will purchase in a show  of support of Dan in the play (even those not going can add their support to both Dan and the charity).  This is a Valentine to Dan.  There will be a card with all the names of those who participated along with our Valentine wishes that will be forwarded to Daniel Radcliffe along with the amount raised and given in his name to Demelza House. 100% of all the proceeds (including the cost to make them, but not the postage which is included in the $15.00 price for each!) for the jewelry sold will be donated.  

The little sculptures, roughly two inches by one and a quarter inches and about a quarter inch thick, come either with a pin back (these will now be a single tack type pin, not the one shown in the photo) or a thin leather cord that measures about fourteen inches with a knot to pull over the head to be worn as a pendant.  Each one has been fitted with rustic metal bail (pendant), eyepins, and chain (chinkle chankle).  The blue glass cats eye beads were chosen for both Dan's blue eyes and the eerie electrified blue white of the stage horses eyes.  They come in two colors.  Metallic gunmetal gray, or pearlescent white.  Each are signed by me, with names (gunmetal with Equus, pearl white with Nugget) and dated.  The pearl horse was inspired by the original promotional photos taken of Dan and a real horse standing in as Nugget.  I'm hoping that many of you who wear them to the play will be seen by Daniel's people or by Daniel himself (if you are lucky enough!).  He will be presented with one of these pieces at the end of the show's run and by then will have recognized the symbolic gesture of support by his fans.  Please support Dan's work and a great charity by donating and wearing one of these unique pieces of art.

Daniel Radcliffe's Charity of Choice

Horse Head Mini-Masks by Dreamndee Designs

Move your mouse over the photos to see the back of the masks.

Disclaimer

This website is not associated with EQUUS, Broadway, Daniel Radcliffe or any other person, place or thing of any great interest or importance.  We're not in this for the money or recognition.  No one is making us do this.  This is strictly a labor or love.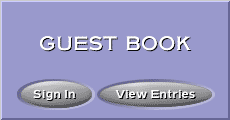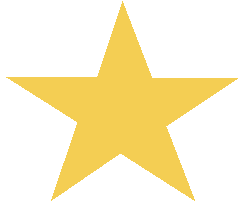 Total

Amount Raised

for Demelza to date